DESCRIPTION

WHAT TO LOVE

HOW IT WORKS

HOW TO USE

INGREDIENTS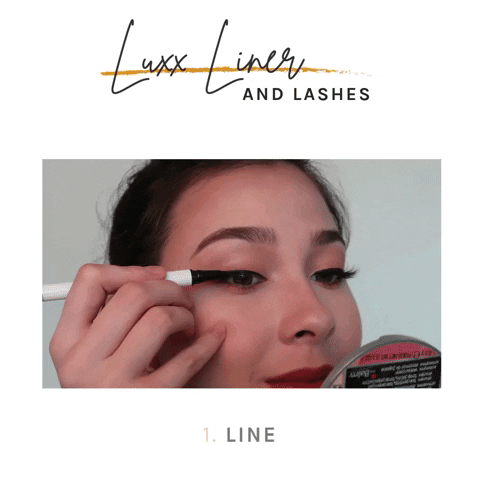 Meet your foolproof beauty secret. Whether you're a beginner or a pro, the Luxx Clear Liner allows you to easily achieve that fresh, everyday look with its easy and foolproof application. Simply create your look in two steps: apply the liner close to your lash line and press your lashes on top of it—it's that easy! Fresh. Free. Foolproof.
*The Luxx Clear Liner must be paired with the Luxx Liner Lashes. The Liner Lashes are sold separately. 
Formulated with non-toxic, vegan, and cruelty-free ingredients—safe for your eyes and your skin

Clear, transparent liner that works as an adhesive for your lashes—safer than lash glue!

No drying time

Wear up to 8 hours

Use with the liner lashes 30 times or more
The Luxx Liner is formulated with a pressure-sensitive adhesive that, with soft to medium pressure, allows the liner lashes to bond with the liner without the use of glue. For best results, the liner may be used up to 6 months after opening.
For best results, ensure your skin is clean, oil-free, and primed before application. Shake the Luxx Liner well before use and apply 2-3 swipes above your lash line. Let the liner dry for a few seconds. With soft to medium pressure, gently press the liner lashes on top of the liner to let them stick.
Styrene/Acrylates Copolymer, Aqua, Polysorbate 80