Luxx Lashes are here to change up the game!
There has been a negative notion of eye makeup, especially when you're just starting to get used to beauty products. Some people think that it's too tedious and non-essential. What most people don't realize about eye makeup is that a simple liner or a pop of color on the lids can enhance and elevate your overall look. It's essential to use eye-defining products that accentuate and highlight your eye shape.
Meet Luxx's liner lashes because they might just do the job. The liner serves as the adhesive for the lashes. The perfect multi-use eye product! 
Recently, multi-use products have been getting all the hype in the makeup world because it saves you money and makes your routine less complicated. 
Luxx's liner lashes are a game changer, especially for people who are always on the go, constantly looking for innovative makeup products that would empower them to face the world with confidence. 
For the past five years, Luxx has been aiming to do just that; creating products that would change our beauty routines for the better. 
You can find the perfect fit with Luxx's Liner Lashes. With a wide variety of lash styles, from natural flutters to dramatic flares, as well as the different colors of liners.  You also don't have to worry about the liner color that you want because we have clear, brown, and black. 
It's also very easy to use. Simply line and lash!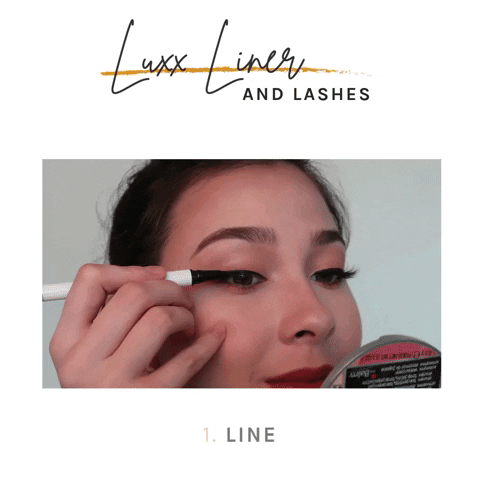 If you have sensitive skin, there's no need to fret becaus Luxx's Liner Lashes do not have any harmful chemicals. These liners are made with pressure-sensititve adhesive. No fuss, no glue. This formulation also makes removing the lashes quick, easy and painless! 
Not sure where to start? Check out our most natural liner lash style. Kali is perfect for almond and round eyes. This pair will surely be your next go-to pair that gives you the right amount of confidence everyday. 
This is your sign to try out Luxx's Liner Lashes. Grab your own set at 20% off until February 15, 2023 only! Don't miss out and level up your makeup routine.